Caring with clear leadership since 1999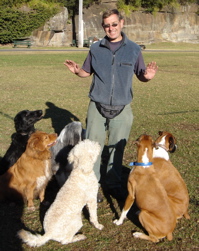 My Name is Chris 'Perky' Perkins and I offer a personal pet care service around the Lower North Shore of Sydney providing dog walking, training, obedience and clicker training. I place an emphasis on fun and socialisation.

You can rest assured that your dog is well taken care of as I do all the walking myself.
I do not employ other people because I train the dogs as I exercise them.
Please let me know any training issues you have and through consistent training and reinforcement we can improve your dogs behaviour.

I believe in working with your dog, becoming their friend and building their confidence and behaviour with positive reinforcement.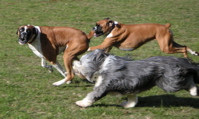 We like to see our dogs exercising, socialising and having fun together. I try and change the groups around so your dog meets new friends.

Informal training is an integral part of the walk for the dogs. So if you have any special commands or behaviours you want to reinforce please let me know.

We play some fun agility games to tire both their mind and bodies. Then deliver them home and leave them with activities to keep them busy till you get home.

1-2 walks per week- $35 each
3-4 walks per week- $33 each
5+ walks per week- $30 each


Important:
To ensure all the dogs and their new friends have the best time we ask that your dog's vaccinations, including Kennel Cough, are up to date and the dog is well socialised. We strongly recommend that the dogs have a tick control like Nexgard, Bravecto or similar, especially in Spring to Summer. Please consult your Vet for the best product for your dog.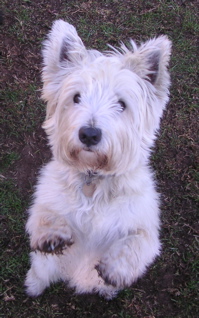 Positive rewards for a positive pet.

Positive rewards are used when training because they works quicker, create more reliable behaviours and are more fun for dog and owner.

Training is a two way relationship with your dog- they want to please you and you want to get the instructions right.

We try and build a framework so that you can integrate training into your everyday lifestyle so that it is not a chore but rather a great way to interact with your furry friend.

If there are problems to deal with we take a kind, consistent approach to address the behavioural issues.


Free Dog Training

Wilbur's Diary
is a free online Puppy School that gives practical advice on raising a healthy, happy puppy. It is invaluable for anybody who is even thinking of getting a puppy.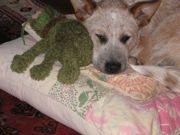 Wilbur's Diary
is a free Puppy School program that is invaluable for any new owner.
It follows the progress of my own puppy and how we took him from puppy to adult dog.
Not just theory but practical advice and how we addressed problems when they arose.
The clock is ticking. Please don't wait, the first 18 weeks of a puppy's life is vital for their development.
Because Wilbur is still growing the diary is a work in progress and being updated regularly.
Please contact me directly if you would like to discuss your pet care needs. The
Contact Form
will send an email straight to me.

Chris Perkins
PerkyPets
28 Gardere Avenue
Curl Curl 2096

Mobile 0425 240 908

perkypets@me.com


I use reward based leadership with your pets.